In the vast and dynamic world of sports betting, understanding the numbers behind a wager is paramount. This very idea led to the birth of Calculators City, a dedicated platform for bettors who crave clarity, precision, and ease in their calculations.
About Our Team and Denis Mak 
We have a small but dedicated team that collaborates closely on our projects. While I handle the majority of the work, I also engage the expertise of talented copywriters and skilled webmasters when necessary. This collaborative approach ensures that we have a diverse range of skills and perspectives, resulting in high-quality outcomes for our clients.
My Social: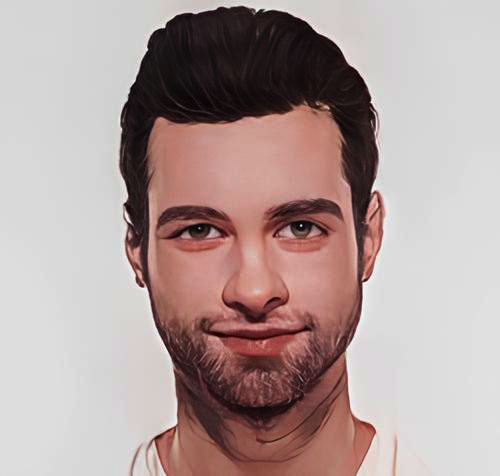 Our Mission
At Calculators City, our main goal is to provide a comprehensive set of tools that make the mathematical aspects of betting easier for enthusiasts, professionals, and newcomers. We recognize the importance of every bet and believe that decisions should be supported by accurate and reliable numbers. Our calculators are specifically designed to give you this confidence by simplifying complex mathematical formulas and presenting results in a clear and understandable way.
In order to fulfill our mission, we have the following goals:
Demystify Betting Math: Betting, at its core, revolves around probabilities, odds, and potential payouts. By offering a diverse range of calculators, we aim to demystify these elements, making the numbers game approachable for everyone.
User-Centric Approach: We believe that user experience is paramount. Our goal is to provide an intuitive interface where even those with minimal betting or mathematical experience can navigate with ease.
Continuous Improvement: The betting landscape evolves constantly. New strategies, formats, and markets emerge, and we aim to stay ahead. Regular updates and the introduction of new tools are part of our commitment to ensuring our users have access to the best resources.
Educate and Empower: Beyond providing calculation tools, we're passionate about educating our users. By offering insights, guides, and tips, we hope to nurture an informed community of bettors who make decisions based on knowledge and understanding.
Who Needs Us?
Our tools are designed with a diverse audience in mind, catering to anyone who interacts with the intricate dance of numbers and odds in the betting world:
Novice Bettors: Embarking on a betting journey can be daunting. The sheer number of odds, types, and strategies can be overwhelming. If you're just getting started, our platform ensures you're not lost in the numbers. Get a clear understanding of potential payouts, risks, and returns, all with a few simple clicks.
Professional Bettors: Time is money. Instead of manually crunching numbers or using scattered tools, professionals can benefit from our comprehensive suite of calculators. Whether you're hedging bets, exploring multiple bet combinations, or calculating the value, we've got you covered.
Betting Enthusiasts: For those who love delving deep into betting strategies, experimenting with different types of bets, or simply exploring the math behind the odds, Calculators City is a playground of resources.
Educators and Analysts: Teaching the nuances of betting or analyzing trends and strategies requires accurate calculations. Our platform serves as a reliable resource for these professionals, ensuring they can convey accurate information to their audience or students.
Join Our Journey
We hope this text provides a comprehensive understanding of our brand and ethos. Thank you for choosing us as your trusted betting calculation partner. We are dedicated to your success and understanding. Together, let's demystify the numbers and elevate the betting experience!